Playing in simultaneous exhibitions is a good way of sharing the fun for everyone interested in the game. One of the things I like most about the game is how it can bring people together. It's like a magic bridge that makes connections.  It doesn't matter where you come from, how you look like, what's your gender etc. You don't even have to speak the same language to enjoy chess, there's the poetry of the game one can appreciate even without the words.
And yet…There's nothing like winning! At the 2022 Global Chess Festival our team won the Inspiration Cup trophy for the second time. In the semi-finals, my husband Yona Kosashvili and I were paired against the super strong couple with Anish Giri, rated number seven in the world.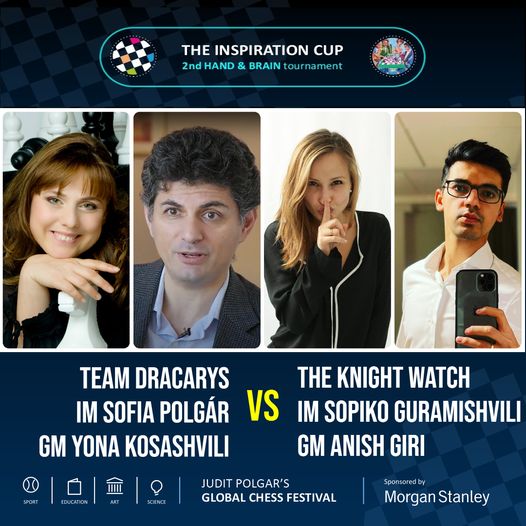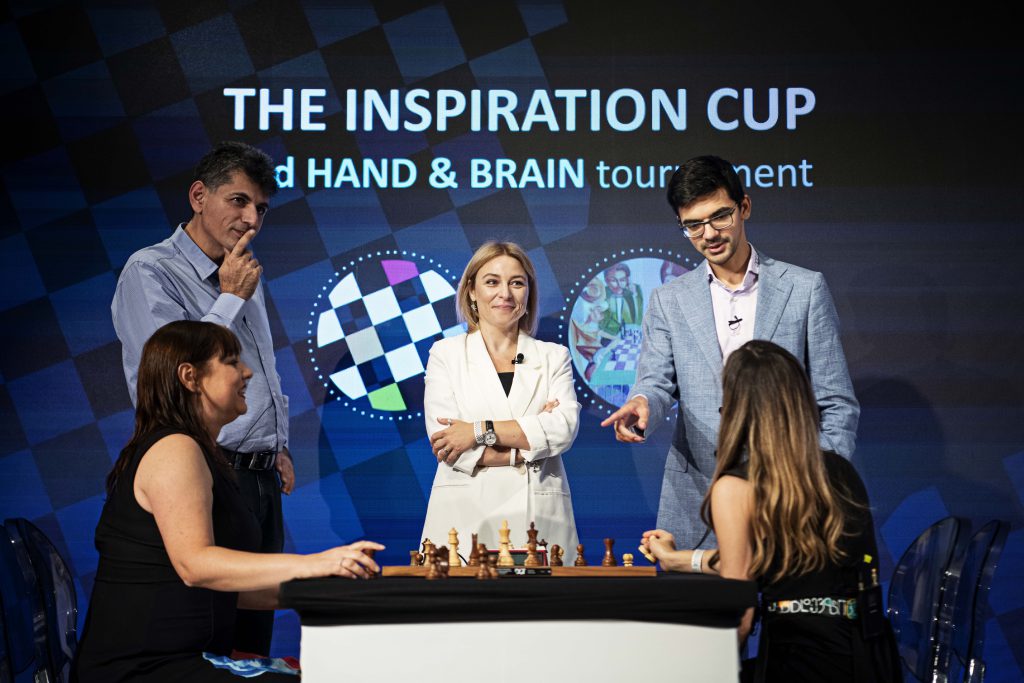 You can view the recording of these exciting "Hand & Brain" matches with live commentary of Judit Polgar here.
Read more about the earlier events and a big variety of chess connected activities organized by Judit Polgar at the Global Chess Festival website.
People can enjoy chess on different levels. Sometimes, the beginner gets a greater pleasure from the game, than the grandmaster. Some of us play the game for the competition, while others want to enjoy the artistic aspect of chess. I like both! It is also one of the best ways to break an age barrier and socialize. When some of my students say: "I played a game against Grandpa on the weekend!" it's like music to my ears!